Dear Diary,
This month, it is already 8 months until our big day! As each month passes, I get more + more excited!!
We are feeling pretty good about where we are in the planning process. I genuinely LOVE planning this big party! I tell everyone that I would plan my wedding for the rest of my life if I could!
In the last month or so, we have decided on a wedding band + picked out bridesmaid dresses!
Before we dive into this post, check out my last Wedding Wednesday, Wedding Update, to see what we've accomplished so far!
---
Wedding Band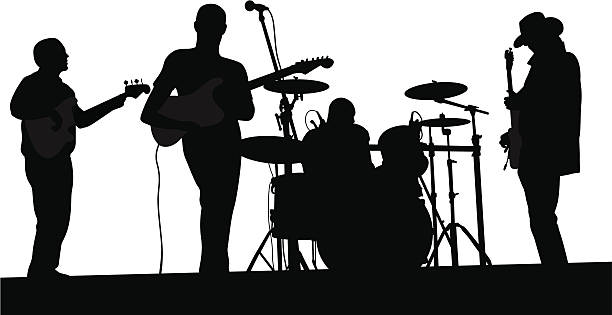 If you ever met Sean, you would find that he is pretty easy going. When it comes to wedding planning, he is super excited, but also willing to do anything that I would want. The one thing that he said he absolutely wanted though, was a wedding band.
I have to mention that our wedding planning so far has been so easy (knock on wood). Picking our music for our special day has been one of those easy things.
When we first started planning the wedding, we looked on The Knot + found a band we were totally obsessed with. We emailed them immediately + continued to stay in touch with them for several months until we were able to go + watch them perform!
Last month, we finally got to watch them live + fell even MORE in love. We officially booked them the very next day.
We are blown away + thankful that the first + only band we were interested in will be performing on OUR day!
Tips when picking your wedding music:
Whether you are hiring a band or a DJ for your wedding, there are lots of things to consider! Here are a few tips to keep in mind!
Have a budget + stick to it!
Ask any questions you might have (Do they play/have the kind of music we like? Do they take requests? Can you see them perform live before the big day? etc.).
Get to know them so they understand your personality.
Make a song list.
Find out if they provide equipment.
Bridesmaid Dresses
Remember how I mentioned that things are going quite smoothly when it comes to wedding planning? Yeah, that happened here too.
My Maid of Honor + I picked a day to visit a few bridal shops.
We arrived at the first location + fell in love with tons of dresses.
As we handed them to the consultant to put aside for us to try, she mentioned it seemed we were going for a certain style. I told her that I wasn't dead set on anything, but that seemed to be what we were leaning towards! She came back minutes later with her favorite in that style, so we decided to try that one first!
When my MOH walked out of the dressing room, we were shocked at how gorgeous this dress truly was.
We didn't want to get too excited, so we tried about six more. We liked a few, but we continuously compared them each to the first dress.
I went back into the dressing room, noticed that we still had about five left + realized I suddenly didn't like any of them.
She put the first one back on again + I knew it was the perfect bridesmaid dress for my girls to wear.
We couldn't believe that out of all the dresses we picked off the racks, the one that the consultant chose was the one we fell in love with. Those ladies really know how to do this job!
We left the store knowing we chose the dress + didn't even go to any other locations. We were only there for ONE HOUR!
I couldn't be more obsessed with the dress we chose. It completely fits my vision for my incredible girls to wear standing by my side.
Tips when picking your bridesmaid dresses:
Have a budget + stick to it!
Choose your dress first. You want them to compliment each other.
Remember that they are wearing this dress, not you.
Know your girls.
Don't be afraid of picking something that you didn't originally have in mind.
Choose your colors before the dress.
Next on the list, junior bridesmaid + flower girl dresses!
I can't wait to share my future updates with you all!
---
Do you have any wedding planing tips?
Make sure you check out my Love/Wedding page for past Wedding Wednesday's!
Thanks so much for stopping by to read my Not-So-Secret Diary!